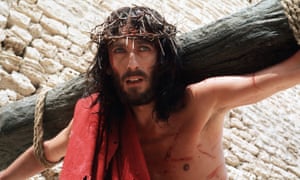 Atheist have this obsession over whether Jesus even existed. It is the Jesus Mythicism. It is nonsense and a canard. Of course He did and there is plenty of "evidence" that He did.
There is overwhelming evidence for the existence of Jesus the Messiah, both in secular and biblical history. Perhaps the greatest evidence that Jesus did exist is the fact that literally thousands of Christians in the first century A.D., including the twelve apostles, were willing to give their lives as martyrs for Jesus Christ. People will die for what they believe to be true, but no one will die for what they know to be a lie.
How confident can we be that Jesus Christ actually lived? The historical evidence for Jesus of Nazareth is both long-established and widespread. Within a few decades of his supposed lifetime, he is mentioned by Jewish and Roman historians, as well as by dozens of Christian writings. Compare that with, for example, King Arthur, who supposedly lived around AD 500. The major historical source for events of that time does not even mention Arthur, and he is first referred to 300 or 400 years after he is supposed to have lived. The evidence for Jesus is not limited to later folklore, as are accounts of Arthur.
Source: What is the historical evidence that Jesus Christ lived and died? | World news | The Guardian
Considering that Jesus' ministry was largely confined to a relatively unimportant area in a small corner of the Roman Empire, a surprising amount of information about Jesus can be drawn from secular historical sources. Some of the more important historical evidences of Jesus include the following:
The first-century Roman Tacitus, who is considered one of the more accurate historians of the ancient world, mentioned superstitious "Christians" (from Christus, which is Latin for Christ), who suffered under Pontius Pilate during the reign of Tiberius.
Suetonius, chief secretary to Emperor Hadrian, wrote that there was a man named Chrestus (or Christ) who lived during the first century (Annals 15.44).
Flavius Josephus is the most famous Jewish historian. In his Antiquities he refers to James, "the brother of Jesus, who was called Christ." There is a controversial verse (18:3) that says, "Now there was about this time Jesus, a wise man, if it be lawful to call him a man. For he was one who wrought surprising feats….He was [the] Christ…he appeared to them alive again the third day, as the divine prophets had foretold these and ten thousand other wonderful things concerning him." One version reads, "At this time there was a wise man named Jesus. His conduct was good and [he] was known to be virtuous. And many people from among the Jews and the other nations became his disciples. Pilate condemned him to be crucified and to die. But those who became his disciples did not abandon his discipleship. They reported that he had appeared to them three days after his crucifixion, and that he was alive; accordingly he was perhaps the Messiah, concerning whom the prophets have recounted wonders."
Jesus IS resurrected
Not only did Jesus live and die, he was resurrected and ascended into heaven. He now sits at the right hand of God.
According to that great resurrection passage, 1 Corinthians 15, Jesus rose from the dead as the Scriptures had previously prophesied. Isaiah said that the Messiah would be cut off from the living and then be brought back to prolonged life (Isaiah 53:8-10). Psalm 22 talks extensively of the Messiah's death, but also about His eternal life. Many Old Testament prophecies about the resurrection can only be understood because of what we know today looking back historically. Therefore, when Jesus began to speak of His death, those around Him were caught off guard as they were expecting a Messiah who would immediately take over the leadership of their nation.